Let's start with the fact that this amazing roadtrip was far too big to recap in one detailed article, but we'll do our best to give you an impression. We like to share how it was and what we did in the 8 months we were on the road.
The Europe roadtrip was one we will never forget. It all started in the summer of 2016, when I (Tobias) had the crazy idea of taking a break from the 'normal life' and go on a roadtrip through Europe. Only problem at that time was the fact that none of my friends could free up the time or had the money to join me. Eventually I got so desperate that I went looking for a travel buddy online. Luckily for me Sven responded and we decided to go on this trip together... as total strangers!
Two strangers on a roadtrip together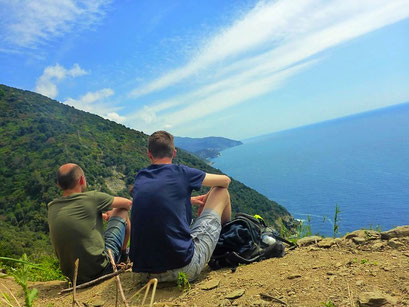 At first it was a bit scary to go on a trip with a stranger. Not because I tought he would be a crazy maniac or something, but because you never know how things will work out between the two of you. It can be crazy dynamic at first if you don't know the other one and your stuck with each other for 24 hours a day. Luckily, looking back, we can say everything went great and with ease.
If you just go with a person with a positive mindset and more or less the same interests you can defintely do it! We did, so you can do it too!
We started our trip on the 5th of April 2017, driving into the unknown. In our minds the trip consisted of multiple parts, although every country is different! But for us it was like we would first drive through the summer holiday countries of Western Europe, followed by the Balkan, Greece, Turkey, Eastern Europe and the Baltic States. Each part presented us with a different environment, culture and it's own set of challenges.
Western Europe - the holiday destinations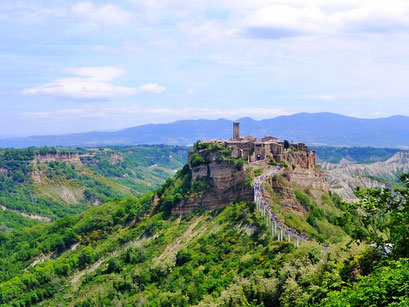 Countries like Germany, Belgium, Luxembourgh, Switzerland, Italy, Austria and Slovenia are well known in The Netherlands. But for us it was awesome to explore these countries on our own terms and taking the time to visit every highlight we could find. We came past so many beautiful National Parks and colorful villages. We drove through the Alps, along the Amalfi Coast and all the way down to the tip of Italy and back up. We were feeling blessed to be able to explore these well known countries a bit better.
Balkan - the rural wild-west of Europe
After 1,5 months on the road it was time to make our way to the Balkan, consisting of Croatia, Bosnia Herzegovina, Montenegro and Albania. First stop was Croatia, a country that's mostly known for its peninsula Istria, the Plitvice Lakes and the cities Split and Dubrovnik in the South. All pretty touristic and well adjusted to the Western traveller. This first glance is completely different to the rest of the Balkan. When you drive inland you get to know the country for real. The same goes for the other Balkan countries.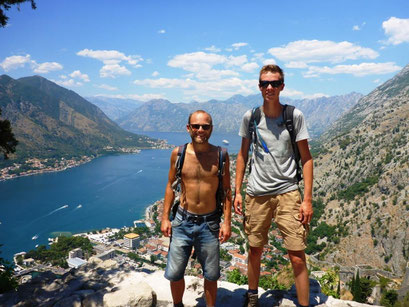 When you're away from the touristic hotspots you get to know the people a lot better. You will learn that they can be hesitant to make contact at first, but are very friendly and hospitable. The other side of the story is that you get to see the results of the wars that just 'recently' ended. You will find yourself surrounded by houses with bullet holes and now and then you will find yourself surrounded by mine fields next to the main road. This part of Europe is definitely new to the Western tourist and feels like the wild west. Good thing about this is that nature can do its thing, so it's a paradise for outdoor lovers. We will assure you these countries will blow your mind and leave a very nice impression, they are worth a visit for sure.
Greece - a holiday destination with an open attitude
It's obvious we fell in love with the Balkan, but it can be a bit overwelming sometimes. So for us Greece was a place to 'relax' after all the hectic of the last weeks. It was nice to be back in a country with a (more or less) similar culture as back home, a Western country. Greece was all about visiting Roman era ruines and hiking in between them. The Roman era highlights were defintely Olympia & Athens. But there's more to Greece than ruins, when we were not diving into former cultures we were wandering off between the hills and canyons, including the Vikos Canyon and the area around the Meteora monasteries. What a lovely country it is! Friendly people, nice weather and a chilled out atmosphere. If it wasn't for its bad economical situation it would be a nice country to live in.
Turkey - where people are friendly and the roads endless
After the 'holiday' within the roadtrip it was time to discover Turkey. But not before thinking twice  about our safety concerns, should we go or not? Turkey was the country that was hot topic in every conversation about our trip. 'Will it be safe? You can get arrested or worse.' is a sentence we often heard. Family and friends were hesitant about our visit to the country, while other travellers had mixed opinions. We can now confirm all the chatter about Turkey being unsafe is total political rubbish, at least for the average traveller. As a roadtripper you don't have to worry for a moment. Every local that we met (pro- and anti-Erdogan) and every police/border officer was nice to us, no worries at all.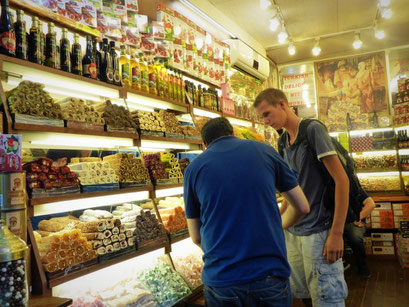 The Turks are such friendly people, they will help you out, offer you tea and are willing to send you in the right direction. Turkey was actually one of the countries that's like a dream for roadtrippers. You will find watertaps along every backcountry road, sometimes even accompanied by a toilet and shower. It's allowed to camp in the wild and it's just an amazing country with a very diverse and beautiful landscape. And the weather is sweet of course. Worth getting back to! If you decide to go there don't forget your E-Visa.
Eastern Europe - a place often skipped, but with huge potential
After leaving Turkey we had a bit of a shock. Because how sweet the weather was in Turkey, so bitter was it in Eastern Europe. As soon as we left Turkey the temperature dropped from 35 C. to 10 C. and after barely a week it went below zero. Eastern Europe wasn't as welcome as we hoped for. It definitely took a bit of getting used to. We would take advantage of every second the sun was shining, taking out our clothes to dry and let the sun burn on our faces. We were not sure what to expect in these countries, but again the people were very friendly and the landscape was mind blowing. Driving through the hills, underneath the foliage and over the mountains was just stunning! And then there are the dozens of castles which are worth a visit. Most of the countries in the East are sparsely populated, thus leaving lots of room for nature to flourish. A great place for the outdoorsmen who likes to hike and get lost in the wild.
At the beginning of the trip we decided to drive through Scandinavia at the end of our trip. 'Unfortunately' we ran out of time and money before arriving there, so we were a bit sad to miss this part of the trip. Luckily driving through the Baltic States partially made up for it.
Freezing up in the Baltic States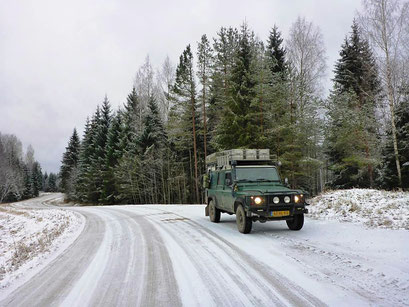 We drove up North through the Eastern part of Lithuania, Latvia and Estonia. It was amazing to see that these countries look so much like Scandinavia. The hills covered with pine trees and the numerous lakes made us feel like driving through remote Sweden. There was even a chance to spot moose. On top of that it was late in the year and the sun barely came above the horizon, which meant it was dark for almost 18 hours a day! The Baltic States were a comfort in the way that they looked a lot like Scandinavia that we decided to skip. We experienced it like driving through the Arctic and being all alone in the wild, which was incredible.
After arriving at Tallinn, the most Northern tip of the trip, we started driving South towards Berlin and then on to Hamburg. And although these were the last few days and we knew Germany well, it remained very interesting to say the least! We experienced some car break downs, met new people and reunited with fellow travellers from earlier in the trip. Oh yeah, and besides that the weather had taken a turn for the worse and Germany was covered in a thick layer of snow, which isn't a good thing when you want to drive huge distances on a day. But all went well and this way it was defintely an adventurous last week!
Where did we sleep?
We've slept literally everywhere, from a mountaintop in Albania to a creepy dark parking place in Istanbul. During the first few months of the trip it was difficult to go wild camping due to regulations. In that time we spend most of our nights on campsites and camperspots, with a spot at a farm now and then. Luckily for us it was still quite cheap to stay in campsites that early in the year.
Staying on campsites is really comfortable and nice, but it can be crowdy and it's too expensive to spend every night on a campsite when you're on such a long trip. So we were very happy to go wild camping as soon as we were allowed or could! That meant that we went wild camping like crazy as soon as we left Northern Croatia.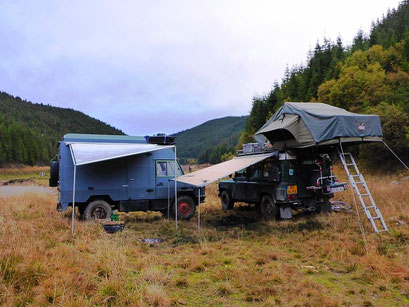 Wild camping can be anything from sleeping for free on a parking place to going completely into the wild, far away from civilization. The latter is of course what we prefered. It is such a great feeling to go off the beaten track and get lost in the mountains. Driving as far away as possible to feel completely free and get the best views. There are so many beautiful places to sleep and let me tell you, most of them are not on the campsite. Give wildcamping a try, I'm pretty sure you'll love it!
When we had all the time in the world we would just drive dirt roads up the mountains to find the best spot, which could take up to two hours! But further down the trip we would settle with a little less and just took a very nice spot, instead of the ultimate. In the last few months it went dark pretty fast, so most of the times we had to search for a place when it was already dark.
We were so happy to have Google Maps! During our entire trip this has been the number one tool to find a good spot. Every day started with a search along the main road, looking for dirt tracks that would lead us away from civilization. When possible we would look for places leading to the top of the mountain, a river or a lake. As soon as we thought we'd found something flat or open we would go there! And of course it won't always be a good spot, but the hunt takes you places the normal tourist won't go. So we can recommend this way of travelling to everybody!... As long as you don't need a toilet and a real shower everyday :)
The numbers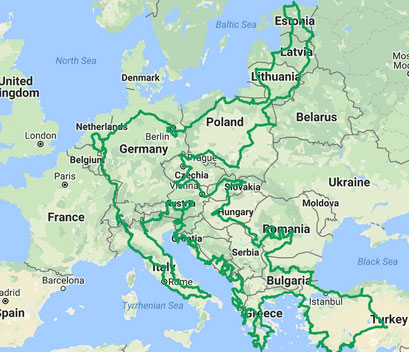 We've noted quite a few things down with the purpose of sharing it with you. That way you know what we've been up to, and you can leave better prepared as wel.
250 days on the road
31.027 km (of which a couple thousand off-road)
26 countries
-15 to +45 degrees C.
90 stops at the gas station
3247,17 liters of diesel
€ 3800,92 spend on diesel
24,82 liters of gasoline (mostly cooking)
€ 82,55 spend on toll, ferries and car trains
€ 0,- spend on corrupt officials
€ 2221,72 spend on food (of which around € 150,- in restaurants or take-away)
€ 850,- saved by not buying water
91 nights spend on campsites (of which 3 nights for free)
24 nights spend at camperstops 
8 nights spend in apartments
126 nights spend in the wild or at a farm
€ 2212,54 spend on overnight stays
At first we spend most nights on campsites, later on it was like 5 days in the wild and 2 on a campsite. The longest stay in the wild was for 10 nights in a row.
Defender count
During our trip we've been counting every Defender we saw. As you may know, Defender drivers always wave to each other! Yes, it's one of those unwritten rules that you have to obey when driving one. Another rule is to always help each other when in trouble. We've counted every Defender and most of them who had the chance waved (back) at us. Great job everybody! So how many did we see?
NL - 5
DEU - 15
BEL - 4
LUX - 4
CHE - 18
ITA - 149
AUT - 6
SVN - 4
HRV - 10
BIH - 6
MNE - 16 (+10 at workshop)
ALB - 23
GRC - 23
TUR - 55 (+ 100 at multiple 'jeep' safaris)
BGR - 8
ROU - 7
HUN - 5
SVK - 5
CZE - 3 (+15 at workshop)
POL - 7
LTU - 2
LVA - 0
EST - 0
Stay tuned for more in-depth articles about the amazing places we've visited!