The TRED Pro recovery board is one of the most advanced and best engineerd boards on the market. Designed to get your 4x4 out of trouble with ease. With it's dual composite construction it is ready to handle the weight of your vehicle and provide traction when you're stuck. It has helped us quite a few times already, but did it live up to our expectations?
When we set off onto our first big trip in 2017 we didn't bring any recovery gear at all. We had some aluminium boards, but decided not to bring them along due to the size. But as soon as we started planning the 2020 South-America expedition we knew we needed to be more self-relient and should bring a recovery solution for the vehicle. We needed something that was easy to use, lightweight and could be stored on the exterior of the vehicle.
With that in mind we decided to buy the TRED Pro recovery boards as our main recovery solution. And whilst the 2020 South-America expedition didn't go through, we did leave on a 2020/2021 Europe roadtrip to Scandinavia, Spain and Portugal. Testing the boards to the limits.
During these past few months we've been bogged down more than ever before. Once your confidence grows, your boundaries fade and you start to look for the extreme. That's when things go wrong, you get stuck and no one is around to help you. That's when you need a solo recovery device like the TRED Pro.
Let's get into the details of the board and find out if they are worth their money.
Review continues below photo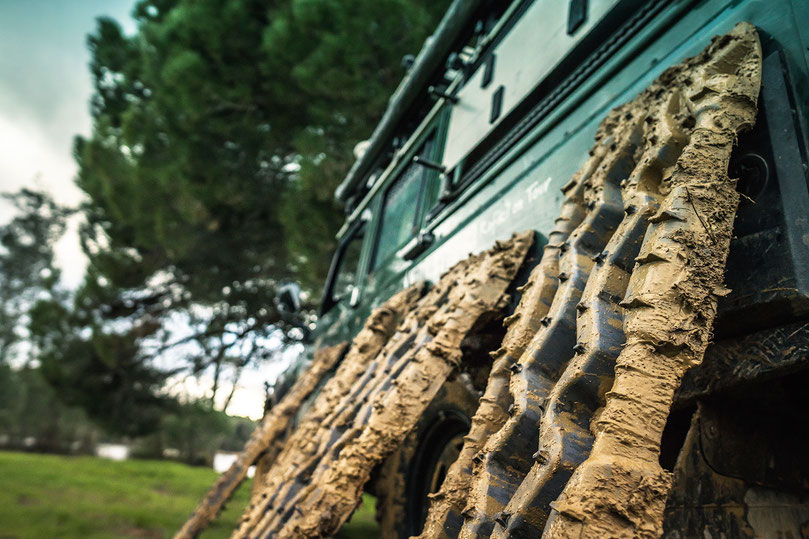 What are the TRED Pro recovery boards?
Once you start looking for recovery boards you'll find dozens of options; cheap and expensive, made from aluminium, steel or a plastic/nylon compound. After a good look into the specs we decided to buy the TRED Pro recovery board, so what made them stand out from the rest?
The TRED Pro is the second generation recovery board from the Australian based TRED 4x4 company. It's a dual composite board and is the result of tremendous amounts of research and field-testing. It has a well thought out design, is made from high quality materials and the grip pattern has been meticulously engineered.
The TRED Pro recovery boards stand out from others on the market with their patented dual composite construction and unique grip profile. The board itself is made from a nylon material blend that allows them to flex, make them wear resistant and durable. On the other hand most of the grip profile is made of a tougher compound, preventing the studs from melting the first time you make a wheel spin mistake. The well-engineered grip pattern makes sure your tires grip onto the board immediately.
We've used the boards for a few months now, time to tell you about our experiences with a few pros and cons.
Review continues below photo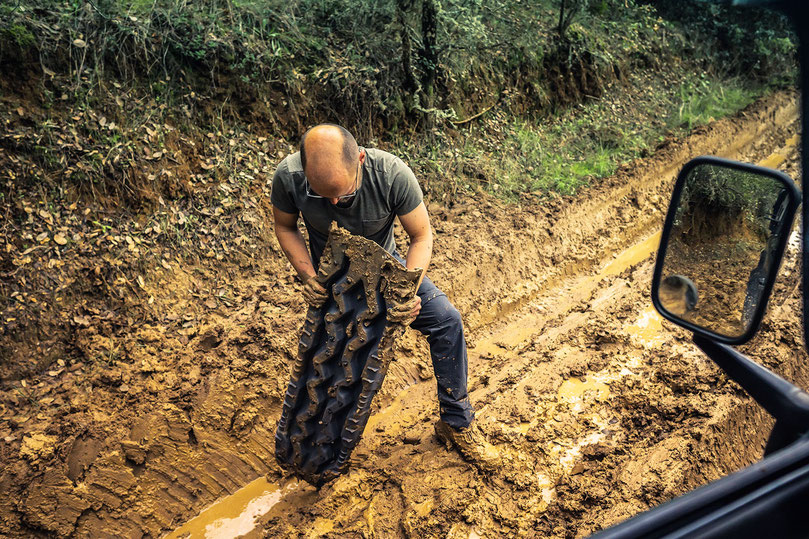 Pros
The grip profile has been matched with the best selling all-terrain and off-road tires on the market, creating the perfect grip-combination. We've experienced this first hand with the BFGoodrich All-Terrain KO2 tires. Works well!
It has a build-in ramp, allowing the board to be shoveled under the tire. The tires will grip onto the board immediately.
The build-in shovel works well in sandy conditions, but we advise you to take a heavy duty shovel with you nonetheless.
They are light-weight, which is essential for any overlander. You want to keep the weight down, especially if you store them on your roofrack.
They mate together and are therefor stored relatively flat. On the side of the Defender they don't block the view through the side mirrors.
The flex prevents them from breaking when under stress in a less than ideal environment. It also creates more grip surface, aiding in the recovery. We've seen them flex quite a bit under the weight of the 3-ton Defender.
You can also use them to level the vehicle when camping. Stacking them together can also help on uneven ground.
Cons
The bottom side gets clogged up with clay really easily. Cleaning this can be a real nightmare.
The official mounting system is really expensive. We bought cheaper Maxtrax pins and grinded them down a bit to make them fit.
For a piece of 'plastic' the boards themselves are pretty expensive as well, but the material and research justifies this.
The flex of the board will aid in the recovery by creating more contact surface with the tire. But it will also prevent you from using them as a makeshift bridge.
Review continues below photo
Should you buy the TRED Pro boards?
Yes we think so, we are very happy with the product. First and foremost we want to tell you that buying the most expensive equipment isn't always necessary, but when it comes to recovery gear on a solo trip you shouldn't be cutting corners. High quality materials and engineering cost money. A well engineered recovery device can save your vehicle in a dodgy situation! It once saved our vehicle from going over the edge of a cliff.
The go-to brands for recovery boards are most likely TRED and Maxtrax. If you're looking for the big difference we don't have a clear answer for you, we've only tested the TRED Pro boards. But we do know that these boards haven't let us down once. They've saved us from the mud, clay and sand. In our opinion it's an impressive recovery device that's well designed and made of the highest quality materials. We've put them under severe stress when bogged down and they were able to handle the 3000+kg vehicle very well.
Looking at the pros and cons above, to us the benefits outweigh the drawbacks. We truly think they are worth their money ten-fold, saving us when no one is around to help us. It definitely is a top of the line solo recovery device that will aid in your recovery. Especially if you don't have a winch, this is the easiest and cheapest insurance you can take with you. We are definitely recommending the Pro and won't leave home without it.
If you would like to hear more about our experiences with the TRED Pro recovery boards feel free to send us a message!
Pro-tip
Mount them on the side of the vehicle for the ultimate overlander look. We've mounted the TRED Pro recovery boards on (adjusted) Maxtrax pins which were cheaper. The pins are mounted on custom made brackets which are attached to cargo rails. Creating easy to use outdoor tables on both sides of the vehicle. We love this feature and use it regularly for cooking or sorting out spare parts. Check out our Facebook post about the setup here!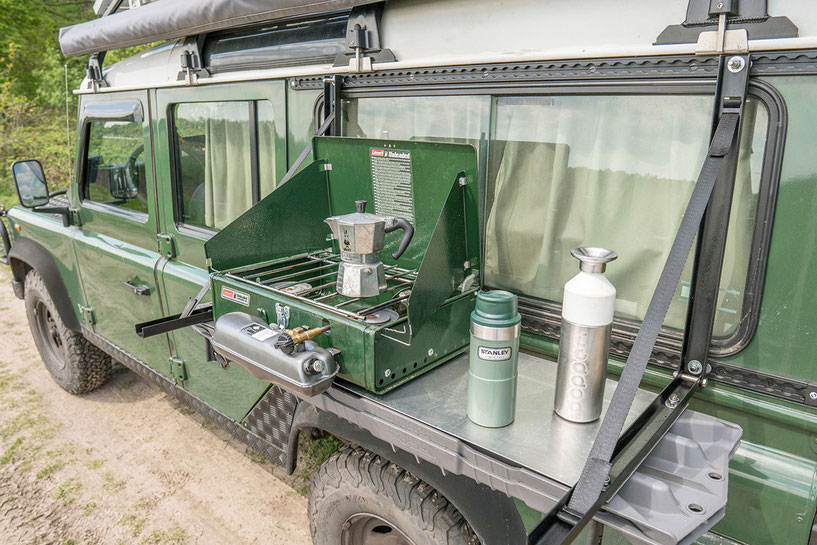 Disclaimer: we are not sponsored by TRED and have bought this product ourselves. This review is fully independent.