Hi!
I'm Tobias (introducing myself below) and I can't wait to explore new continents outside of Europe. Will you join me?
I have a safari-style Land Rover Defender that's ready to hit the road and explore. I love active holidays, hike a lot, like to discover new cultures and drive on remote mountain passes. But I can also chill on the beach once in a while and love to make a campfire in the evening. 
---
Looking for a travel buddy
Text continues below photo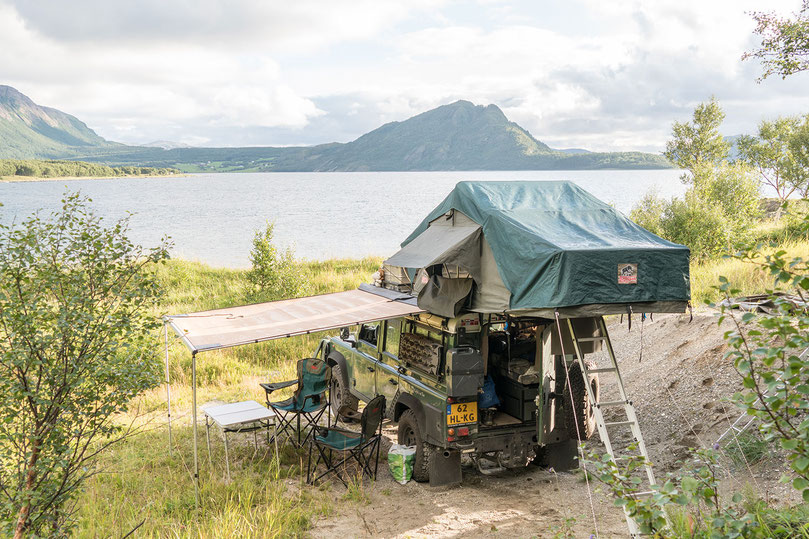 ---
Adventurous roadtrip
Are you already looking forward to the ultimate and adventurous roadtrip? Think of beautiful mountains, nice encounters, blue seas, cozy villages, bustling cities, wild nature reserves and clean rivers. And not for a few days or weeks, but for a few months to a year! And last but not least, the ultimate feeling of freedom.
Every day is a new adventure full of beautiful environments and unexpected encounters! We mark all the highlights on the world map, which form the basis of our planning, but we have the freedom to see what we feel like every day.
In 2022 I would like to discover other continents with the Defender. Together we'll decide where we are going, what we are going to do and how we'll spend our days. Of course I already have some ideas and dreams, but I'm open to yours!
---
Who am I searching for?
An adventurous guy or girl between 20-32 years old. You are flexible, love to laugh, have a positive attitude, contribute to us as a team, are helpful and of course you love adventure and the outdoors and you are looking forward to having the time of your life in 2022!
If you are interested, or just want to know more, feel free to send me a message! 
---
Where are we going?
I have so many ideas, but I like to be flexible with your dreams as well. High on my bucket list is South America, possibly extended with Central America and North America. But my heart also starts to beat faster from Africa and the Silk Road to India. In recent years I have been able to discover all corners of Europe. My next dream is to take a roadtrip to another continent with the Land Rover Defender.
When traveling I love to immerse myself in both nature and culture! I like to discover remote places and the most beautiful nature reserves, but I also like to meet people and of course want to see all the touristic highlights! A combination of everything would be perfect.
---
How will we travel?
We hit the road with my Land Rover Defender 110. A car that can take us anywhere, be it the city or the jungle, we'll get there. With this car we can really discover off-the-beaten-track and remote environments. In addition, it is 'small' enough to be able to find its way around the villages and towns. A real allrounder that takes us where public transport cannot reach. You see so much more with a car!
The Defender has everything we need. Think of a refrigerator, solar panel, rooftop tent including a lovely mattress, storage boxes, awning, oven, bed inside and all the camping equipment we need. With the Defender as a basecamp we are well prepared. We can sleep wonderfully in the roof tent, but when it storms we can also make a bed in the back of the car. In addition, the awning provides the real camp feeling and protects us from the hot sun or rain. With the help of the solar panel, the refrigerator stays cool and we can charge our laptops, phones and cameras.
Traveling by car offers the ultimate freedom. Together with the Land Rover we can go wherever we want. Thanks to this car we can go even further into nature, ideal if we want to make unique hikes. Maybe we'll also see some big wildlife or meet locals who have never seen tourists. The Defender is the perfect vehicle if you are looking for adventure and unique experiences!
---
Who am I?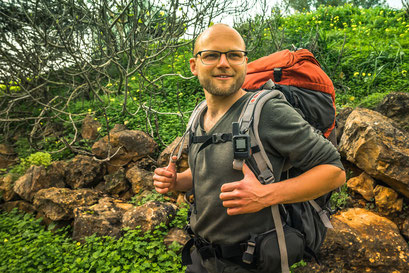 I am Tobias van Krieken, 28 years old and a real adventurer from The Netherlands! During my school years I was able to follow my passion for nature and graduated as an Applied Biologist-Ecologist. In recent years however, I worked in the e-commerce and marketing business.
I like hiking in the woods and mountains, mountain biking and running and every now and then I take the (inflatable) kayak. In addition, I am often on the road with the camera to capture life as a traveler. On weekends you usually find me with friends, for a drink or for a camping trip.
In recent years I have been able to make many beautiful trips and vacations. What started with roadtripping and camping on a campsite quickly developed into traveling as an 'overlander'. It is a lifestyle full of freedom, wildcamping, campfires, meeting other travelers, discovering new cultures and active outdoor living in the most beautiful environments.
I share my travel adventures as Rafiki on Tour on Facebook and Instagram. Don't forget to scroll down on Insta, in 2017 I did a 8,5 month trip through Europe with a buddy I also found online. It was the trip of a lifetime and I would love to repeat it on another continent, this time with you! And btw, that travel buddy has grown into a good friend of mine and for the last 7+ months we've been traveling through Scandinavia and Southwest-Europe.
A summary of my personality? Active, flexible, social, positive vibes, early riser, curious and always looking for adventure.
P.s. I currently live in Oirschot (The Netherlands), but for the past year you found me all over Europe.
---
Will you join me on a roadtrip?
You want more information or like to join me? Feel free to send me a message using the form below. A message through my Instagram page is fine as well!