Rafiki on Tour is Africa bound! We, Manon and Tobias, will head for Africa with our Land Rover Defender 110 Rafiki! A total of 66 countries are waiting for us! We are turning our dreams into reality and will be exploring the remote corners of the continent!
It will be the adventure of a lifetime and we can't wait to explore Southern Europe and then Africa! We love the outdoors and can't wait to discover its beauty. It will be a completely different lifestyle than back home, it will even be different than the previous trips, but we expect it to be very rewarding and fulfilling. 
Let's find epic campspots, breathtaking scenery and amazing wildlife together!
Text continues below photo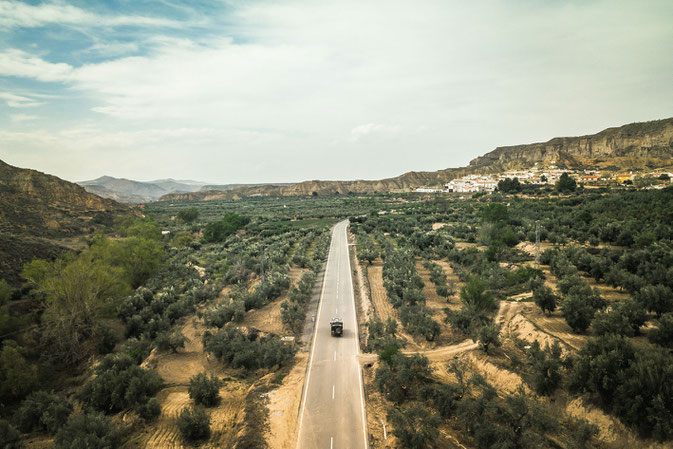 How we met - Manon & Tobias
Before we dive head on into the adventure, let's wind back a bit and explain how we met just weeks ago! It's been a whirlwind of good vibes, laughter and preparations!
I, Tobias, had been looking for a travelbuddy for almost 1,5 years already. I have done this before, but this time it was a difficult search to say the least. Probably due to Covid, the size of the trip and the time investment.
But then, just a few weeks ago at the end of June, Manon contacted me! She was super excited right from the start! So within a few days we met in real life, went camping a week later and decided to drive to Africa almost immediately!
It's a nice touch to know that Manon actually knew Sven (my previous travelbuddy and good friend) through social media and that's how she found me! So we are forever grateful to Sven for being the travelbuddy-matchmaker!
We are just such a good combo! We are both applied biologists, boulder as sports, have an interest in tiny houses (Manon even designed and built them!), love overlanding, photography, nature-conservation and are 150% on the same wavelength. It's actually crazy to see how fast a stranger can become a friend and how quickly a bond can form.
We are both scared and excited beyond words and can't wait to hit the road together!
Text continues below photo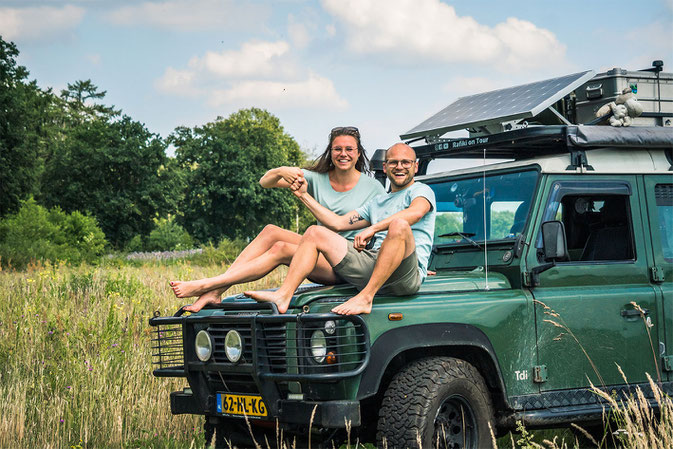 Africa 2022/2023 - general plan
Yes, we are turning this dream into a reality! We will be visiting the entire continent of Africa! Currently (early July) we are still planning the trip and are looking into different route-options to explore the continent.
We will leave within a few weeks and drive through Europe for 1,5 month; probably visiting France, Spain and Portugal. Then, at the beginning of September, we will take the ferry to Morocco and keep driving south until we reach South-Africa!
After that we will zig-zag our way up to Kenya! From then on it's still a little unclear due to violence, war, border closures and hefty importing fees. If the situation doesn't change we will probably ship the car from Kenya to the Middle-East and drive back home from there! An adventure within the grand adventure of the Africa trip!
We will leave well prepared but with an open mind! We are currently planning everything; organizing insurance, vaccinations, valuta and all other bureaucratic stuff that comes with it. Besides that we have noted down hundreds of things we want to see and do! The only things we don't have are a fixed plan, timeline and route! 
This adventure will be about freedom, nature and wildlife. Taking it day by day, living in the moment and being one with our wild side!
Follow Rafiki on Tour:
Want to know more about us personally? Check out our private (Dutch) websites: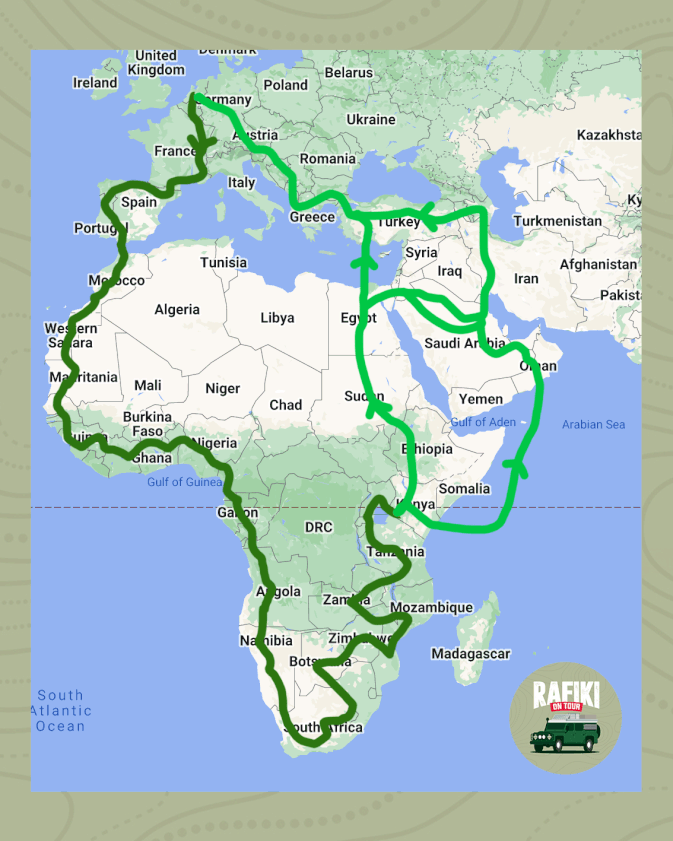 ---
Donate
Support our travels by donating! (PayPal)
Your donation will keep us on the road. It allows us to buy fuel and food, two things we need to keep going and provide you with inspirational overlanding content!